Q. How do I install Adobe Digital Editions on a Windows PC
Answer

Last Updated:

Mar 23, 2015

Views:

21
You can install Adobe Digital Editions (ADE) to read downloaded eBooks on your computer and transfer them to supported eReaders.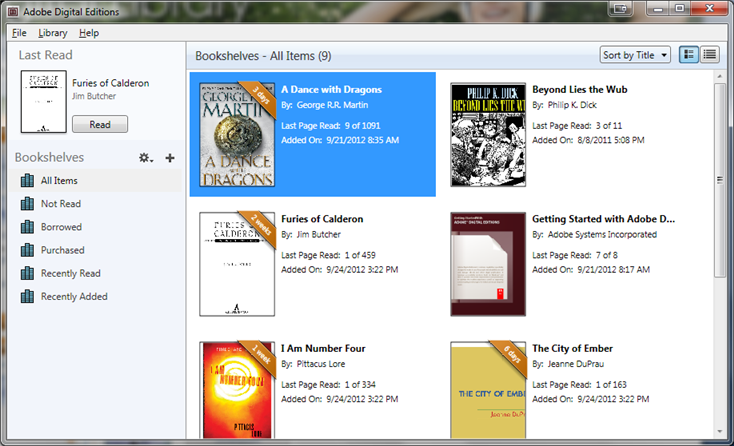 To learn about what you need to install ADE, please see Adobe's system requirements.
How to install
Visit the Adobe Digital Editions (ADE) website, then click Download.
Click the download link for the version of ADE you need (Windows) and select Save File.
Once the download is complete, find and open the installer file. Select Run.
Follow the prompts in the setup wizard to complete the installation.
Make sure to leave the Associate .acsm and .epub file types option selected if you want to use ADE to read these types of eBooks.
If ADE was previously installed, you may get an option to MIGRATE DATA from the old version to the new one.
Migrating data imports your old eBooks into the new ADE.
Click Done to exit the setup and launch ADE.
If this is your first time using ADE, please complete Adobe authorization.
If you're updating ADE (instead of installing it for the first time), be sure to uninstall the older version before installing the new one. You can find instructions on how to do that for Windows XP, 7, or 8 on Microsoft's website.
Note: If you've had ADE on your computer before, you shouldn't need to reauthorize it with your Adobe ID or OverDrive account. However, if you have trouble downloading or transferring eBooks, try clearing your authorization, then reauthorizing ADE
Instructions from Overdrive