Answered By: James Blake

Last Updated:

Mar 13, 2017

Views:

33
Where are pamphlets kept?
SIA library keeps some exhibition guides, one-off publications, handbooks, or reports and other short publications in pamphlet or booklet form.
Pamphlets have a shelfmark which ends in the letters PAM.
You will also be able to tell if a resource is a pamphlet because under the Collection heading in the item's record, it will read PAMPHLETS: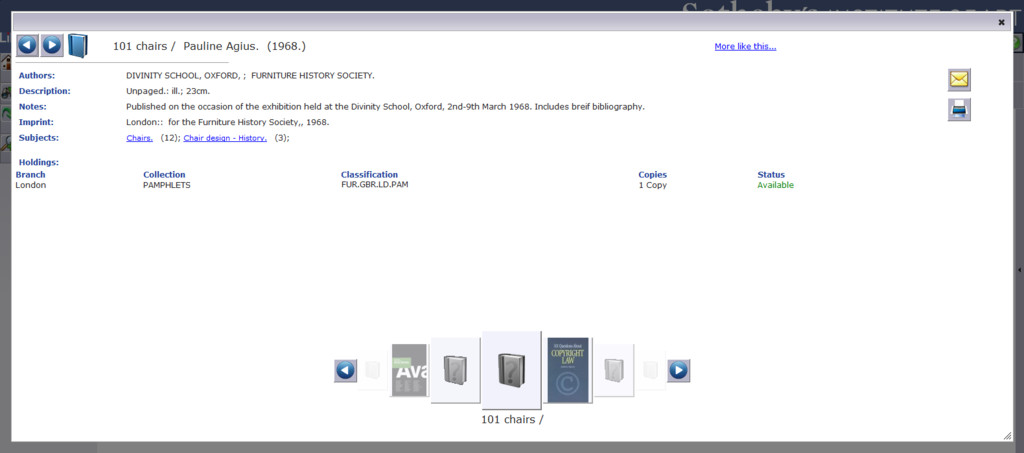 For example, a leaflet for a Henry Moore exhibition at the Tate would be FIA.MOO.PAM
Pamphlets of all kinds are kept on the 3rd floor, in the quiet study room.
Pamphlets can be borrowed in the same way as books, unless they are marked reference only.